Best Criminal Lawyers in Austin
If you are facing criminal charges in Austin, Texas, it is crucial that you hire a good defense attorney to represent you. No matter how minor, a criminal offense can significantly impact your life in the long run. A good defense attorney can help you navigate the legal system, protect your rights, and minimize the consequences of your charges.
A defense attorney has the knowledge and experience to investigate your case's circumstances and build a strong defense. They can help you understand the charges against you, explain the legal process and your options, and advocate for your best interests throughout the entire process.
Whether you're facing a misdemeanor or a felony charge, read about the best defense attorneys in Austin.
The Law Office of Kevin Bennett
1411 West Ave #100, Austin, TX 78701; (512) 476-4626
Being arrested for a crime can be one of an individual's most overwhelming experiences. In Texas, the consequences of a criminal charge can be everlasting. Not only could a person face imprisonment and steep fines but he or she could lose driving privileges and professional licenses. Additionally, a conviction could mean difficulty securing employment. If you have been charged with an offense in Texas, retaining a skilled criminal defense attorney should be one of your top priorities. Kevin Bennett is a skilled defense lawyer in Austin with over a decade of experience in criminal law. He is dedicated to protecting the freedom of Texans facing serious criminal accusations. – kevinbennettlaw.com
Dunham & Jones
512 E 11th St, Austin, TX 78701; (512) 777-7777
The Texas Criminal Defense Lawyers at Dunham & Jones have handled criminal defense misdemeanors, felonies, and DWI cases in Texas since 1989. Whether you have been arrested for an Assault, Assault Bodily Injury, Assault Family Violence, Assault Deadly Weapon, Domestic Violence, DWI, Family Violence, Injury to a Child, Drug Trafficking, Injury to the Elderly, Possession of a Controlled Substance, Money Laundering, Possession of Marijuana, Robbery, Sex Crimes, Theft, Weapons, Murder, Misdemeanors, or Felonies, it's very important that you meet with our Criminal Defense Attorneys and DWI Lawyers to discuss your best defense and see what options you have in protecting your record. – dunhamlaw.com
Smith & Vinson Law Firm
1411 West Ave UNIT 124, Austin, TX 78701; (512) 359-3743
Your entire future is in jeopardy when you stand accused of a crime. You may face time in jail or prison, and your reputation may be ruined. A criminal record can make it extremely difficult to find employment and housing later on, and you may lose professional licenses and face other sanctions that will impact every area of your personal and professional life. Considering these consequences, involving an Austin criminal attorney who will fight for your rights and freedom is essential. – smithandvinson.com
The Law Offices of Jason Trumpler
505 W 12th St Suite 200 S, Austin, TX 78701; (512) 457-5200
The Law Offices of Jason Trumpler understand that the state seems to have endless resources. They strive to do everything possible to help you achieve a favorable result despite what may seem insurmountable odds. Their criminal defense attorney is here to guide you through one of the most difficult situations of your life. Regardless of severity, criminal charges of any kind can turn your world upside down and threaten the life you have built for yourself. A conviction can affect your ability to rent a home, get a job, and maintain the quality of life you once enjoyed. Whether you have been charged with a minor misdemeanor or a serious federal crime, you deserve a skilled professional's persistent, unyielding, and compassionate legal service.  – trumplerlaw.com
Cofer & Connelly, PLLC
602 W 11th St, Austin, TX 78701; (512) 991-0576
Criminal defense disputes can be life-changing. When facing misdemeanor or felony charges, you need an experienced criminal defense attorney in Austin advocating for your legal rights because there is more at stake than you may realize. Criminal charges often involve hefty fines and even jail time. But then, there's the effect your criminal defense case has on your life once the court issues its judgment. Being found guilty and having a criminal record could compromise your professional, financial, and personal stability for years or even decades. These lawyers are well-connected in the Austin criminal law community and understand the ins and outs of litigation in Texas. If you're facing criminal charges, you can't afford a lawyer who won't go above and beyond for you. – coferconnelly.com
Hines & Holub
1307 Nueces St #101, Austin, TX 78701; (512) 472-6565
Hines & Holub has over 85+ years of experience fighting for your rights. With thousands of successful cases behind us, not to mention the respect of our peers and judges throughout Austin and Georgetown, this is the kind of law firm you want. Hines & Holub are former prosecutors dedicated to practicing criminal law in Texas. What does this mean for you? It means that when you come to this firm for help, you are being represented by a law firm that doesn't just dabble in criminal defense – defending accused individuals is all they do. This focus has helped us develop the well-versed knowledge and exceptional skill to defend our client's rights. – hrh-law.com
Hildreth & Rueda
1301 Nueces St #101, Austin, TX 78701; (512) 415-7648
Many Hildreth & Rueda clients deal with a DWI or another alcohol-related charge. Others need experienced representation when facing charges such as assault, drug possession, theft, or a traffic ticket. Based in Austin, they represent people charged with crimes throughout the greater Austin area, including Georgetown, Round Rock, and Cedar Park. No matter your case, our attorneys are not here to judge you or offer empty promises. Hildreth & Rueda are here to fight for the best possible outcome, whether through effective negotiations, dismissing your case, reducing charges, a strong defense at trial, or a plea bargain. They will assess the unique circumstances of your charge and provide effective legal advice for your specific situation. – youraustinattorney.com
Morales Law Office
1007 E 7th St, Austin, TX 78702; (512) 474-2222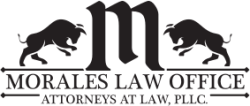 Morales Law Office has over 50 years of combined experience in criminal law. They realize there is no such thing as a minor criminal offense in Texas, and a conviction on any criminal charge could lead to harsh penalties, including jail or prison time, probation, expensive fines, and a permanent mark on your criminal record. The sooner you call us, the sooner they can go to work investigating the details of the arrest and the circumstances that led to it. With extensive legal background and knowledge of Texas law, Morales Law Office will do everything possible to protect your rights and help you avoid a conviction.  – moraleslawoffice.com
Law Office of Jackson F Gorski
702 Rio Grande St #309, Austin, TX 78701; (512) 960-4646
Criminal defense attorney Jackson F. Gorski is experienced in defending clients with a criminal cases involving DWI (Driving While Intoxicated) related charges, sex offenses, theft, domestic violence, probation and parole violations, drug charges, and juvenile crimes. He graduated from Texas State University with a Philosophy and Political Science degree. Mr. Gorski then earned his law degree at The South Texas College of Law in Houston, Texas. Unfortunately, any criminal accusation can have grievous consequences for you and your future. Whether a felony or misdemeanor, a criminal charge could put your freedom at stake. Additionally, you could face steep fines, imprisonment, and a criminal record that would keep you from getting the job of your dreams. – attorneyatx.com
More Austin Criminal Lawyers Resources
Best Austin Criminal Defense Lawyers & Law Firms – Texas | FindLaw
lawyers.findlaw.com/lawyer/firm/criminal-law/austin/texas
Gunter, Bennett & Anthes, PC Criminal Defense Lawyers Serving Austin, TX (Austin, TX) Over 65 years combined experience. Representation from the investigation stage through trial and, if necessary, appeal. 9 reviews Attorney Ratings 1 Law Firm Website 512-765-9668 Law Firm Profile
Best Austin, TX Criminal Defense Attorneys | Super Lawyers
attorneys.superlawyers.com/criminal-defense/texas/austin
Austin, TX Assisting people in Austin with their Texas criminal defense issues. Contact me View profile Top-rated criminal defense lawyer Rick Cofer Cofer & Connelly, PLLC 512-856-9154 Austin, TX Rick Cofer has multiple years of experience helping clients with their criminal defense needs in Austin, TX. Visit the law firm profile
Austin Criminal Lawyers | Compare Top Rated Texas Attorneys | Justia
www.justia.com/lawyers/criminal-law/texas/austin
Austin, TX Criminal Law Attorney (866) 716-2805 7600 Chevy Chase Drive, Suite 300 Austin, TX 78752 Free Consultation Offers Video Conferencing Criminal, Appeals and the White Collar Crime University of California, Berkeley School of Law Show Preview View Website View Lawyer Profile Email Lawyer Trey Porter
Austin Criminal Attorneys – LII Texas Attorney Directory
lawyers.law.cornell.edu/lawyers/criminal-law/texas/austin
Alejandro Martinez. Austin, TX Criminal Defense Attorney. (512) 523-5720. SMU Dedman School of Law University of Texas – Austin Texas Texas Criminal Defense Lawyers Association and Austin Criminal Defense Lawyers Association. View Website View Lawyer Profile Email Lawyer. The LII Lawyer Directory contains lawyers who have claimed their profiles …
20 Best Austin Criminal Defense Attorneys | Expertise.com
www.expertise.com/tx/austin/criminal-attorney
Austin-based law firm Cofer & Connelly, PLLC, handles criminal defense cases. Its team of lawyers has a combined 55 years of experience, helping its clients in emotionally challenging legal matters by developing comprehensive case strategies that fit their needs. Cofer & Connelly has managed over 18,000 cases over 315 jury trials.
Top Rated Austin, TX Criminal Defense Lawyers – Avvo
www.avvo.com/criminal-defense-lawyer/tx/austin.html
Texas Austin Austin, TX Criminal defense lawyers (1103 attorneys, 4710 reviews) Compare Criminal Defense attorneys near you. Read reviews and contact them directly. Sort by All filters Years licensed Review rating Free consultation Rick Flores Minton, Bassett, Flores & Carsey (former Minton Burton) PARTNER, 1100 Guadalupe St, Austin, TX Save
Austin, TX Criminal Defense Lawyers & Attorneys | Lawyers.com
www.lawyers.com/criminal-law/austin/texas/law-firms
Criminal Defense Lawyers at 1002 Rio Grande Street, Austin, TX 78701. Open for Business. Free Consultation. Lawyers: Trent Kelly Jim Terry Jr. You get better, we'll get justice. Contact. 512-710-3594. Review | Reviews.
Austin Lawyers – Compare Top Attorneys in Austin, Texas – Justia
www.justia.com/lawyers/texas/austin
Nationally known as among the top trial attorneys in the country, Mr. Cofer has more than 13 years of legal experience. Recognized in 2021 as Best Lawyer by… » Free Consultation View Website View Profile Email Lawyer PREMIUM Jeffrey Scott Connelly Lawyer Serving Austin, TX (512) 200-3801 Offers Video Conferencing 10.0
Austin Lawyers – Find Your Austin, TX Attorney or Law Firm | FindLaw
lawyers.findlaw.com/lawyer/statepractice/texas/austin
Need An Attorney In Austin, Texas? FindLaw's Lawyer Directory is the largest online directory of attorneys. Browse over one million listings covering legal resources, from criminal law to divorce to DWI.
Common Criminal Offenses in Austin
Robbery: Robbery occurs when someone uses violence, force, or intimidation to take property from another person without permission. Robbery can be charged as either a state or federal offense depending on the value of the stolen items.
Burglary: Burglary occurs when someone enters a property without permission with the intent to commit a crime. This can include theft from inside the home or vehicle, illegal changes to structures or fixtures, or other trespassing activities.
Assault: Assault is defined as intentionally causing or threatening another person with physical harm. Even if no harm is inflicted, the intent is key in determining whether this is considered assault.
Drug Possession: Possessing, distributing, and using drugs is illegal in Texas and can have serious consequences. Drug possession can lead to a range of sentences depending on the drug involved and prior convictions.
Theft: Theft involves taking something that doesn't belong to you without permission and intends to deprive the owner of it permanently. Depending on the value of the items stolen, this can be charged as either a misdemeanor or a felony.
Public Intoxication: Public intoxication is having too much alcohol or certain controlled substances in your system while in public spaces. A conviction can lead to hefty fines and potential jail time.
DWI: Driving while intoxicated (DWI) is against the law in Texas and can result in severe penalties ranging from license suspension to jail time. It may also result in higher insurance rates and difficulty finding jobs or housing if convicted.
Sexual Assault: Sexual assault is any sexual contact without consent by another person and includes rape, spousal abuse, child sexual abuse, unwanted touching, indecent exposure, and more. Conviction of sexual assault typically leads to lengthy jail sentences and registration as a sex offender.
Animal Cruelty: Animal cruelty inflicts unnecessary pain and suffering upon an animal, including neglecting and failing to provide basic care. Convictions can result in up to two years in jail and $10,000 in fines.
Domestic Violence: Domestic violence occurs when one intimate partner physically abuses another or makes threats of abuse. Domestic violence charges can also include verbal abuse, stalking, emotional abuse, and financial abuse. Offenders may face jail time and potential restraining orders if convicted of domestic violence.
How to choose the right criminal attorney for you
Choosing the right criminal lawyer can be a daunting task, but it's a crucial decision that can impact the outcome of your case. Here are some considerations to keep in mind when selecting a defense attorney:
Experience: Look for an attorney who has experience in handling cases similar to yours. An attorney well-versed in the nuances of your case type will be better equipped to represent you effectively.
Reputation: Do your research and read reviews or testimonials from past clients. You can also check with local bar associations to find out if the attorney has ever been disciplined or had complaints filed against them.
Communication: Make sure the attorney is communicative and responsive. You want an attorney who will keep you informed every step of the way and answer any questions you may have.
Fees: Make sure you understand the attorney's fee structure and any additional costs that may arise. Some attorneys charge by the hour, while others work on a contingency basis.
Gut feeling: Trust your instincts when meeting with potential attorneys. You want an attorney you feel comfortable with and believe has your best interests at heart.
Remember, hiring a defense attorney is important, so take the time to research and choose an attorney who will work tirelessly to defend your rights.