Law Schools in Texas
There are great job opportunities for lawyers they can work on their own law firms, provide legal advice to companies, in the government, etc. If you want more information about Texas law schools, you can do that through the following list that contains the contact number and location of these schools of law. There are many reputed law schools in Texas. In fact, we have found 9 law schools in Texas.
Each of these choices was chosen because the law school offers a top-notch education. They are all excellent schools that are All-American Bar Association (ABA) accredited. Learn more about each of Texas' top law schools:
Texas Wesleyan University School of Law
1515 Commerce St, Fort Worth, TX 76102; 817-212-4000; law.tamu.edu
The law school, established in 1989, was acquired by Texas Wesleyan University in 1992 and granted full approval by the American Bar Association (550 West North Street, Suite 349, Indianapolis, Indiana 46202; 317.264.8340) in August 1999.
The law school is located in downtown Fort Worth at 1515 Commerce Street, in close proximity to Fort Worth's legal and judicial communities.
The law school has been one of the catalysts in southern downtown Fort Worth's redevelopment. Located adjacent to the Tarrant County Convention Center and the Fort Worth Water Gardens, the law school is convenient to interstates 30 and 35W and is near the station for the light rail line between Fort Worth and Dallas.Read More
In the October 1999 edition of the American Bar Association Journal, ABA president William G. Paul cited compelling data that stated 90 percent of lawyers in America today are white, and enrollment in law schools is about 80 percent white. This same data showed that people of color represent 30 percent of American society. Paul went on to say that this trend puts at risk "the historical role of lawyers as the connecting link between our society and the rule of law."
Since its inception in 1989, Texas Wesleyan University School of Law has understood the importance of diversity. In fact, the school's founders and its first dean, Frank Elliot, built the school with the mission of access in mind. At Texas Wesleyan, the word "diversity" denotes inclusiveness. Because of this, the school's mission goes far beyond the scope of racial and ethnic diversity to include age, economic, traditional vs. non-traditional, and international diversity as well.
To meet the challenge of ensuring institution-wide diversity, Texas Wesleyan has a number of faculty, recruiting, student, and academic initiatives designed to reflect the diverse society in which we all live.
In support of overall efforts to enhance the diversity of the student body, the admissions committee is charged with evaluating each candidate as an individual. Among the factors addressed in admission decisions are previous professional and business experiences, public service, academic, and other educational involvement, community leadership, history of overcoming disadvantages, and cultural background. Accordingly, the admissions committee evaluates all applicants with respect to their potential contributions to the diversity of the student body and the legal profession.
The current faculty consists of 31 full-time professors plus adjunct professors who provide a considerable range of academic and professional experience. Law schools represented by the faculty's degrees include American University, Columbia, George Washington, Texas, and the University of Southern California, with graduate law degrees from such schools as Chicago, Georgetown, Harvard, New York University, and the University of Virginia. Non-law doctoral and master's degrees include Stanford, Michigan, Chicago, Columbia, and Harvard.
In addition to their academic backgrounds, the faculty's diverse professional and community interests are represented in their experiences and activities. Faculty members have held significant positions with the American Bar Association, American Association of Law Libraries, the Law School Admission Council, the National Judicial College, and the Southwestern Legal Foundation. They have served in a variety of governmental positions with the Department of Health and Human Services, the EEOC, the Judge Advocate General Corps, and in the judiciary, state legislatures, and as state prosecutors.
The Juris Doctor degree is conferred on students who satisfactorily complete a 90-unit course of study and a 30-hour pro bono requirement. The curriculum is divided among lockstep courses (required courses that must be taken in a prescribed sequence), advanced required courses, core curriculum electives, and general curriculum electives. Beyond providing a solid grounding in the basics of the law, the school's curriculum provides many opportunities for students to train in a variety of specialized areas.
In keeping with its mission to provide excellence in legal education and emphasize service to its diverse student body, the legal profession, and its community, the School of Law requires each of its students to perform 30 hours of law-related pro bono service through the Equal Justice Program. Students must have completed their pro bono requirement by the end of their next to last semester of law school. It is, therefore, highly recommended that students complete their required 30 hours sooner rather than later.
The program's purpose is twofold. First, it ensures that all students will have the opportunity to practice lawyering skills in a real-world setting before they graduate. Second, it imparts to our students the importance of giving back to the community in recognition of the privileged status lawyers occupy.
The Externship Program enables students to work with practicing attorneys for academic credit and provides a supervised context in which students will be exposed to front-line practice through a variety of externships with trial and appellate courts, federal and state government entities, and public interest organizations. Students perform legal tasks and apply their academic studies to real cases, gaining valuable insight into the operation of legal institutions.
The program is coordinated by a professor who ensures students gain significant legal experience in areas such as interviewing, researching, drafting, negotiating, counseling clients, and or alternative dispute resolution.
Externships are unpaid positions assigned to each student after a prescreening process to make certain each student is in good standing with the law school. Students must have completed at least three semesters (44 hours) of credit and have at least a 2.33 (C+) GPA to be eligible for placement.
In order to implement a curriculum that allows students to develop necessary practical lawyering skills, the law school has developed a series of "practicum" courses in discrete substantive areas of law and practice skill sets. These term courses involve the supervised practical application of previously studied theory. Link to the Practicum Courses section of the Course Description page for more information on these courses.
The School of Law also promotes active mock trial and moot court programs, with a required intramural program in the first year, voluntary intramural competitions for upper-division students, and participation in several interschool competitions.
The law clinic is an actual law office operated by law students and a faculty supervisor. The clinic provides students the opportunity to earn class credit while representing indigent clients in court under the direction of the faculty supervisor.
Texas Wesleyan University School of Law supports and encourages a variety of student activities. Student organizations provide professional contacts, social activities, and exposure to legal specialties.
The current faculty consists of 31 full-time professors, plus adjunct professors and legal writing instructors, who provide a considerable range of academic and professional experience.
Law schools represented by the faculty's degrees include American University, Columbia, George Washington, Texas, and the University of Southern California, with graduate law degrees from such schools as Chicago, Georgetown, Harvard, New York University, and the University of Virginia. Non-law doctoral and master's degrees include Stanford, Michigan, Chicago, Columbia, and Harvard.
In addition to their academic backgrounds, the faculty's diverse professional and community interests are represented in their experiences and activities. Faculty members have held significant positions with the American Bar Association, American Association of Law Libraries, the Law School Admission Council, the National Judicial College, and the Southwestern Legal Foundation. They have served in a variety of governmental positions with the Department of Health and Human Services, the EEOC, the Judge Advocate General Corps, and in the judiciary, state legislatures, and as state prosecutors.
The Office of Career Services at Texas Wesleyan University School of Law provides students and alumni with career development and counseling services and resources from the first year of law school throughout their careers. The proximity of the law school to a large and diverse legal community in the Fort Worth/Dallas Metroplex offers students a wide variety of career opportunities, and the Office of Career Services teaches students how to take advantage of those opportunities.
Career Services' philosophy is that virtually all students seeking a job can find one. Career Services can teach a student how to do so. Career Services begins establishing relationships with the students after November of their first year so that students might better take advantage of the resources and tools the office can provide students throughout their careers.
The Dee J. Kelly Law Library's primary mission is to support the educational, instructional, curricular, and research needs of the faculty, students, and staff of the School of Law. The law library will be the Wesleyan law student's "lab" during his/her law school career. It is in the law library where students will learn the tools of the trade: where to find and how to use the law sources that will be applied in legal dispute resolution. The library's collection is also available to alumni of the School of Law and the University community at large.
The library's collection may be accessible to secondary patrons, including members of the bench and bar, other librarians and libraries, and the general public. When financial resources and academic priorities allow, limited services and materials may be provided to secondary patrons.
Legal information storage, access, and delivery encompass various media, including paper, microform, and electronic formats. The law library's collection is comprised of these various formats so students may become familiar with each media to better prepare them for the practice of law.
In addition to its law book collection, the library subscribes to major online electronic information services. After attending training, students will have access to some of these electronic services from their home computers. The library also permits authorized users access to various legal and non-legal internet information services through its proxy server, expaning access to information beyond the library walls.
In addition to online services, the law library subscribes to several sources of law published in CD-ROM format. CD-ROM servers provide networked access to these resources. Complementing book and electronic sources is an extensive collection of U.S. Congressional documents available on microfiche, including the Nineteenth and Twentieth Century Treatises, AALS Law Books Recommended for Libraries and full transcripts of all congressional hearings since 1970.
The law librarians will help educate the students in using the library's resources efficiently. Several law librarians have Juris doctor degrees, and all full-time librarians have earned a master's degree in library science. The law library's regular operating schedule provides more than 110 hours per week of access, 85 of which reference services are available.
Baylor University – Baylor Law School
1114 South University Parks Drive, Waco TX 76798; 254-710-1911; law.baylor.edu
Baylor University is dedicated to the traditional responsibilities of higher education: dissemination of knowledge, the transmission of culture, search for new knowledge, and application of knowledge. Moreover, within the context of a culturally diverse community, Baylor University strives to develop responsible citizens, educated leaders, dedicated scholars, and skilled professionals who are sensitive to the needs of a pluralistic society.
As a professional school, the School of Law has a particular obligation to develop students who have the character, maturity, skills, and values needed to assume leadership positions in a profession charged with responsibility for maintaining and improving our nation's system of justice. Given that the legal profession is dedicated to providing service to clients, this obligation mandates first that the School of Law provides a program of education that endeavors to prepare students to provide legal services competently upon graduation.Read More
The School of Law, therefore, seeks to expose students to those basic legal principles that serve as the foundation for our system of justice; to develop in students the core lawyering skills of clear thinking, writing, and speaking, and to provide students experience using this knowledge and skill to perform a reasonable range of lawyering tasks.
The obligation to develop students prepared for professional leadership also mandates that the School of Law expose students to the history, traditions, and values of the legal profession. Among these values is a commitment to public service and leadership within one's community and profession, a commitment to ensuring meaningful public access to our system of justice, and respect for and adherence to the ethical standards of the profession.
Perhaps the most fundamental value in a profession dedicated to the service of clients, however, is the value of attaining and maintaining competence in one's field of practice. Meeting the obligation of preparing students to assume their responsibilities within an honorable profession, therefore, is the principal mission of the School of Law.
As part of the University's mission, the search for new knowledge is necessarily a part of the mission of the School of Law as well. The search for knowledge through scholarship, by faculty and students alike, is accordingly encouraged within the context of the principal mission of teaching and the School of Law, but this pursuit is secondary to and in service of the principal mission of preparing students for the practice of law.
You belong at Baylor Law School if you not only want to be educated in all facets of the law but also want to learn how to practice it more effectively than your peers. While all law schools teach theory, ethics, and modern legal doctrine, a recent national survey showed that only a small fraction of law students felt that law school had adequately prepared them for the practice of law. That will not happen to you at Baylor. Through our unsurpassed Trial Advocacy Program and rigorous instruction in problem-solving techniques, you will be equipped with the practical, hands-on lawyering skills you need to graduate from law school ready and able to represent your first client. That's an important advantage to have, and Baylor lawyers have it.
You can be assured, too, that while our curriculum is rigorous, Baylor surrounds you with all the necessary resources, including faculty mentoring, state-of-the-art technology, and a caring and supportive environment to ensure your success. Moreover, you'll see the excellence of our program reflected in our new home on the banks of the Brazos River. The Sheila and Walter Umphrey Law Center is truly one of the finest law school facilities in the nation. If you want to be a well-rounded lawyer, a confident lawyer, and an ethical, honorable, and responsible lawyer who is equipped to succeed no matter where your career takes you, you belong at Baylor. I invite your further inquiry, and my staff and I will assist you in any way we can.
The curriculum at Baylor is rigorous, but the demands we place on you are necessary if we are to produce outstanding practicing lawyers. You will complete a broad course of study in the fundamentals of legal theory and doctrine, as well as skills training in legal writing and research and trial and appellate advocacy. We also provide hands-on training in planning, drafting, negotiating, and client counseling skills. You'll learn legal theory as it exists on a nationwide basis with specific emphasis, where appropriate, on Texas jurisprudence.
The curriculum is structured to provide a logical progression of legal study from fundamental legal doctrine in first-year courses to increasingly more sophisticated and complex issues in second and third-year courses. You'll find the broad exposure to legal fundamentals and the well-rounded education and training of our curriculum prepare you to be an outstanding lawyer–one who is prepared to pass the bar exam and is sought after by legal employers, including top law firms, business corporations, government, and the judiciary. Our graduates enjoy unequaled success on the Texas bar exam and are employed quickly (98% of our 2003 class found employment either prior to graduation or shortly after passing the bar).
The bedrock of Baylor's renowned advocacy training is the third-year practice court course. This ten-hour required course is dedicated to rigorous instruction in procedure and trial advocacy skills. You will study procedural law in great depth, developing the kind of precision essential to a skilled lawyer. You will also learn fundamental techniques for the trial of a jury case––direct and cross-examination of witnesses, jury argument, evidence skills, voir dire examination, and jury selection––as well as the realities of modern legal practice. During the two-quarters of Practice Court, you will try lawsuits from beginning to end. Your professors will challenge you to become a personally resilient individual, and you will develop a new appreciation for precision in analysis, thought, expression, and communication––skills that will prove invaluable to you regardless of what field of legal practice you choose to pursue. Most importantly, whether you ever see the inside of a courtroom during your career, this course prepares you to be a competent, responsible, ethical lawyer and human being. Its value will last you a lifetime.
Another advantage of Baylor Law School is our unique quarter system. Whereas the semester system divides the school year into two parts of four and one-half months each, the quarter system divides the school year into three parts of three months each. The summer session is a full-schedule fourth quarter. Sixty percent (60%) of our students attend the summer quarter to accelerate their graduation. Under this system, you can attain your law degree within 27 months of the time you enter law school.
Entering classes are accepted in the Fall (August), Spring (February), and Summer (May) quarters. After completing the first three consecutive quarters, you may elect at any time during the year to take time off from your legal studies to pursue a clerkship, an externship, or other programs that allow you to apply the principles and skills developed in school. Thus, your legal education can be as creative and innovative as desired.
Completing a concentrated course of study gives you a competitive edge in today's job market. Law practice is becoming increasingly technical and specialized, creating a demand for lawyers whose education has prepared them for particular fields. At Baylor Law School, you will have the opportunity to obtain this exposure by completing a concentrated course of study in one or more of six areas of interest: General Civil Litigation, Business Litigation, Criminal Practice, Business Transactions, Estate Planning, and Administrative Practice.
Your concentrated study builds upon the foundational theory and doctrine of the first two years and culminates in your performing, through externships or skills exercises, specialized lawyering tasks under the direct supervision of accomplished lawyers. While you are not required to complete a concentrated course of study, no other law school in the nation offers its students a similar broad exposure to legal fundamentals and the opportunity to graduate with such a focused concentration on particular practice areas. We strongly encourage you to consider a concentrated area of study.
Outstanding legal scholars are regularly brought to campus through the Law School's distinguished lecture series. Recent lectures have been delivered by Congressman Max A. Sandlin; Congressman Chet Edwards; Honorable Carolyn Dineen King, Chief Justice, United States Court of Appeals for the Fifth Circuit; Brett Kavanaugh, Staff Secretary to President George W. Bush; Ann Richards, former Governor of the State of Texas; and Morris Dees, founder, and Chief Trial Counsel, Southern Poverty Law Center.
Each August, we also offer a two-week study-abroad program at the Universidad Autonoma de Guadalajara in Mexico. Students may earn up to five quarter-hour credits selecting from courses such as North American Legal System, International Human Rights, and International and Comparative Intellectual Property.
We also offer joint degree programs. The Law School and the Hankamer School of Business offer joint degree programs that lead to the simultaneous award of the Juris Doctor (JD) and the Master of Business Administration (MBA) degree, or the Juris Doctor (JD) and the Master of Taxation (MTax) degree. Students interested in governmental service can complete their law degree along with a Master of Public Policy and Administration (MPPA) degree offered by the political science department of Baylor University.
Our externship programs give you the advantage of practical experience in handling actual cases and dealing with clients. The Law School offers several clinical programs for which credit may be earned. Criminal clinical experience may be gained in externship programs offered in the office of the McLennan County District Attorney and the office of the Assistant U.S. Attorney for the Western District of Texas in Waco. Judicial externships are available in the U.S. District Court for the Western District of Texas (Waco Division), the U.S. Bankruptcy Court for the Western District of Texas (Austin and Waco Divisions), and the 10th Court of Appeals in Waco.
You may also participate in several other externship programs, for example, the Heart of Texas Legal Services Office, where students assist poverty-level clients in legal matters under the supervision of a staff attorney. These and other externships carry two-quarter hours of credit and require a minimum of 90 hours of supervised work. Students may also participate in the Supreme Court of Texas and Court of Criminal Appeals externships which carry five quarter hours of credit and requires approximately 225 hours of supervised work.
Baylor is first a teaching school and one of the only law schools in the nation in which the granting of tenure is primarily based on a professor's teaching effectiveness. Faculty members hold degrees from law schools and universities throughout the nation and have a strong dedication to teaching and scholarship. They are experts in their particular areas of the law and have significant practical experience as practicing lawyers––an experience they bring to the classroom. Baylor Law School faculty have an average of 16 years of teaching experience and an average of 6 years of experience in the full-time practice of law.
Most importantly, all faculty members––unlike faculty at some other law schools––maintain generously and, in most cases, unrestricted hours for student consultation.
You'll always find the doors to professors' offices are open to you for scholarly discussion, and individual mentoring––mentoring that improves and accelerates learning. At the same time, the faculty has produced a significant amount of legal scholarship, which has led to their demand as speakers and lecturers at legal institutes and civic functions. All are dedicated to developing the highest quality lawyers who will positively impact the legal profession and the world around them.
Baylor Law School is small by choice, with entering classes of approximately 65 students in the spring, 30 in the summer, and 65 in the fall. We keep our program small because, at Baylor, we are interested in producing quality, not quantity. More fundamentally, we have found that for our faculty to provide the kind of individual mentoring that sets Baylor apart from other law schools; we simply have to keep our enrollment limited. Our smaller enrollment affords you many advantages. You'll discover a strong sense of caring and community among our students and faculty. You'll build lifelong friendships, not only with your peers but also with faculty members. And you'll have plenty of opportunities to participate in co-curricular activities (including externships with judges, district attorneys' offices, and government agencies) and extra-curricular activities (including moot court, client counseling, and mock trial competitions). In 2003, the student body included 42% women and 12% minority students.
Diversity at Baylor Law School At Baylor Law School, diversity is an important component of our educational mission. We believe that racial and ethnic diversity in our classrooms promotes cross-racial understanding and helps to break down ethnic stereotypes. We believe that classroom discussion is livelier, more spirited, and simply more enlightened and interesting when the students have the greatest possible variety of backgrounds. The law, in particular, is an area where removing barriers is critical. Inclusion and participation are key components in the educational process.
Minority candidates are strongly encouraged to apply to Baylor Law School. We recognize that many racial and ethnic minorities are under-represented in the legal profession, and therefore, minority status may be considered a "plus factor" in the context of individualized consideration of each and every applicant. Groups of people who are classified as racial minorities for affirmative action purposes include the following: Latino/Hispanic/Chicano, Black/African American; Asian/Pacific Islander; and Alaskan/Native Indian. Other groups are also the focus of our diversity efforts, including those who have succeeded despite social, economic, or educational disadvantages; non-traditional students; and those with military experience.
We are committed to developing and implementing a program of nondiscrimination and affirmative action. Our society is rich in diversity, and so often, lawyers are the interpreters of culture, the peacemakers, the problem-solvers, and the voice of the people. It is our responsibility to ensure that our graduates are prepared to serve society at all levels, whether locally, as they represent clients with varied needs, or at the state and national levels, as policymakers.
Test your advocacy skills in interscholastic Moot Court and Client Counseling competitions. Pursue a special interest in International Law or Civil Rights with student organizations. Develop your legal writing skills and scholarly abilities by contributing to the Baylor Law Review. You'll find a stimulating variety of enjoyable student activities and organizations at Baylor Law School. Moot Court competitions require that you and a partner write a brief and argue your case before faculty and student barristers, with cash awards going to the finalists. Client Counseling competitions, in which you conduct mock client interviews, also provide cash awards.
You may also wish to compete with Baylor's nationally-recognized competitive teams. To hone your writing and legal scholarship abilities, the Baylor Law Review is a legal periodical published quarterly by students under the supervision of faculty. Membership on the editorial board of the Baylor Law Review is considered highly desirable by prospective employers. Our students also enjoy participating in a wide variety of "special interest" student organizations focused on particular areas of law. All help you advance your skills, build your knowledge and make colleagues for life.
Texas Southern University – Thurgood Marshall School of Law
3100 Cleburne St, TX 77004; 713-313-4455; tsu.edu
Texas Southern University was established in 1947 under Texas State Senate Bill 140, which granted the University the authority to offer courses of higher learning in pharmacy, dentistry, journalism, education, arts and sciences, literature, law, medicine, and other professional courses. The University, established by the Fiftieth Texas Legislature, was originally known as "Texas State University for Negroes." However, the name was changed by the legislature in 1951 to Texas Southern University.
The Thurgood Marshall School of Law, as well as the University at large, was undoubtedly created as a consequence of a 1946 lawsuit brought by Heman M. Sweatt. Under the Texas Constitution, which required separate but equal treatment, Mr. Sweatt was refused admission to the University of Texas School of Law because he was black. As a result, the legislature provided for an interim and separate law school for Negroes. During its first academic year, the law school was housed in Austin, Texas, and was subsequently transferred to the new university campus in Houston.Read More
It is appropriate to note that Justice Marshall, chief counsel for the NAACP Legal Defense Fund, successfully argued Heman M. Sweatt's case before the United States Supreme Court.
Since its move to Houston, the School of Law has become an integral part of the Texas Southern University campus. Prior to 1976, the law school was housed in Hannah Hall – the University's administrative complex. On February 14, 1976, the school was formally named The Thurgood Marshall School of Law in honor of the distinguished former U.S. Supreme Court Justice and was moved to its present location.
The Law School has been greatly enriched by the contributions of its culturally diverse students and faculty. Moreover, Thurgood Marshall School of Law is proud that it has produced numerous attorneys and judges of all ethnicities – thereby significantly impacting the diversity of our nation's legal representatives.
The mission of the Thurgood Marshall School of Law is to expand opportunities for the underserved in the legal profession; prepare a diverse group of students for leadership roles in the legal profession, business, and government; and offer leadership in teaching, research, and service with special emphasis on historically black heritage and tradition.
The strength of Texas Southern University Thurgood Marshall School of Law lies in its ability to attract a diverse student body and faculty. This strength has enabled the Law School to rank among the top five producers of African American law graduates each year. The Law School also produces a significant number of Mexican American law graduates. The highly competent faculty includes many "superior teachers" who are well suited to the Law School's mission. The institution also represents an important part of the Texas African American community as a legal and intellectual resource. The strengths are as follows:
A diverse student body, faculty, and staff.
A local, regional, and national leader in the production of minority law graduates.
The largest producer of African-American lawyers to the Texas Bar.
One of four approved law programs at a historically black college/university.
One of the largest pools of African-American law professors at any law school.
A large variety of funding sources.
Second largest application pool for historically black law schools
The creation of several institutes for specialized learning.
A highly-credentialed administrative staff (6 non-faculty J.D.'s on the administrative staff).
The creation of several faculty support programs – annual sabbaticals, summer releases, research assistants, teaching assistants, and travel allowances.
Association with a parent university with a large group of scholars in various disciplines.
The provision of a community resource in the Environmental Justice area.
Texas Southern University Thurgood Marshall School of Law is a mission-driven institution dedicated to nurturing a special group of law students into leadership roles in the legal profession, business, and government. The law school has nearly sixty years of experience in bringing students into the legal profession.
A faculty is a diverse group of teachers and scholars who emphasize teaching excellence, especially in the first year of law school. Our full-time faculty teaches an overwhelming majority of our classes, while adjuncts teach specialized courses such as Trial Practice, and furthermore, full-time faculty members teach all legal writing and research courses.
The law school facility will be completely renovated by June 2004. The renovated facility will feature new classrooms, state-of-the-art technology, and additional computer labs.
The academic program has been recently revised to place greater emphasis on a traditional core while at the same time offering greater specialization opportunities. The law clinic offers students opportunities for actual practice experience in Civil Law, Criminal Law, Housing Law, Immigration Law, and in several governmental agencies.
Students can receive certification in International and Immigration Law from the Immigration and International Law Institute. The Earl Carl Institute on Urban and Social Policy also gives students the opportunity to do research on various social policies in conjunction with their law studies. Other programs include joint degrees with Jesse H. Jones School of Business and the Jordan-Leland School of Public Affairs.
Since 1947, Texas Southern University Thurgood Marshall School of Law has transformed the lives of many students, initiating them into legal professionals serving in various legal positions in the United States and abroad. It is a place where nearly 5000 graduates have made their dreams a reality.
Thurgood Marshall School of Law students who desire a greater degree of specialization may select from a number of interdisciplinary opportunities. In a dual degree program, a student can concurrently pursue a Juris Doctor and a graduate level degree from one of the sister schools or colleges here at Texas Southern University. Presently, formal dual degree programs exist in Business Administration and Public Affairs. The Thurgood Marshall School of Law will also assist students in tailoring other dual degree programs to fit particular career objectives. Dual degree programs are structured so students can earn both degrees in substantially less time than would be required to earn each degree separately.
Students enrolled in a dual degree program must complete their first year of study in the School of Law. Students may apply to both programs before enrolling in law school, but most students are likely to elect to apply during their second semester of law school. Regardless, students must apply and be admitted to both programs separately. Admissions requirements, including submission of standardized test scores, will vary by program. Therefore, applicants must check with individual schools or colleges about that school or college's admissions requirements. Because a dual degree program involves the reciprocal application of electives, students are not awarded either degree until the requirements for both degrees are completed.
From the early 1950s, the Thurgood Marshall School of Law has provided clinical education to students and services to the community through its Clinical Legal Studies Programs. The legal clinics have been designed to provide each participating student with a quality clinical experience firmly grounded in the idea that clinical education and community service must work together to help the underrepresented in our society. The legal clinics and their programs are sometimes
partially supported by grants from organizations that value the goals and services that our clinics provide. The clinical programs are divided into categories to include externships, live-client representation, and other in-house international and community-based clinics.
The Clinical Legal Studies Program provides many opportunities for students to work on real cases as part of their legal education. During their third year, students have an opportunity to participate in a variety of clinical programs. Students will be able to provide legal services directly to individual clients in one of our live-client clinics; or by close observation and hands-on participation in one of our externship clinics. Second-year law students may participate in the practice skills courses as an elective, but priority is given to first to third-year law students who are actually enrolled in one of the clinical projects; and second to third-year law students not actually enrolled in one of the clinical projects.
Students in the Clinical Legal Studies Program:
 Develop professional and problem-solving skills;
Learn the law in a real-life context;
Engage in critical reflection on the lawyer's role in relation to clients and society;
Serve traditionally underrepresented clients; and
Become aware of public interest and government.
Our mission is to provide a real-life lawyering experience for the law student, to provide high-quality legal services to a community that has been historically underrepresented, and to create positive awareness of Texas Southern University and Thurgood Marshall School of Law within the community.
Clinical Legal Studies will teach specific areas of law utilizing the practical application method and/or the simulated method in the classroom; allowing students an opportunity to experience the real practice of law from the perspective of courts, agencies, quasi-governmental agencies, governments, or law office environment; and expose the operations of the agency from client intake to trial, or from law office management to teaching law, whether the area of law is criminal or civil. Clinical Legal Studies will serve as a legal resource for the deprived, minority, low-income, and underrepresented communities, in addition to providing resources to the legal community.
The law library is open for over one hundred hours each week and, on average, sixteen hours per day. Reference hours are provided daily and during peak days until nine in the evening. The law library's mission is to provide law faculty and students with all of the resources needed to conduct the highest quality legal research. Our goals are directed toward providing assistance to anyone conducting research for legal research and writing projects. The library meets these goals in four distinct ways: 1) a competent and professional library staff, 2) a comprehensive collection and access to other collections, 3) legal research training for first-year students, and organized opportunities for second and third-year students to develop their skills and 4) new library facilities.
Eight professional librarians are available to assist students. The professional library staff is highly trained and skilled in legal research. Although the library staff is relatively young, they have ninety years of collective professional experience. Four librarians have both Law Degrees and Master's Degrees in Library and Information Science. Three librarians have Master's Degrees in Library and Information Science. One librarian has a Law Degree. Three librarians, individually, have more than twenty years of library experience; and three librarians, collectively, have more than twenty years of experience in the practice of law.
The library houses approximately 350,000 volumes and volume equivalents. The library has an annual budget of approximately one million dollars to purchase library resources. The library subscribes to electronic legal resources, including the Lexis and Westlaw services, that are only available to law faculty and law students who have completed the first year of legal research class. Students and faculty are able to access these electronic services from home via the Internet. The library also participates in a statewide consortium called TexShare, which permits our patrons to borrow materials directly from other TexShare libraries. Interlibrary loan is also available. Finally, the library is a partial government depository. We select federal government materials that assist law library patrons and the general public in accessing information from the federal government. The library provides computers for patrons to access the Internet and other online resources.
The Career Services Office (CSO) is responsible for the organization and administration of on-campus interviews, off-campus recruitment programs, career counseling for legal and alternative careers, individual assistance in preparing resumes, cover letters and interviewing techniques, legal employment searches, and seminars featuring practicing attorneys. Graduates of the Thurgood Marshall School of Law secure employment throughout the country. The majority of our graduates enter private practice and government; while the remainder chooses positions in corporations,
public interest groups, legal service corporations, judicial clerkships, and the military.
Throughout the year, the Law School participates in nine (9) annual recruitment programs. The fall roster of recruitment programs includes the Equal Justice Works Public Interest Career Fair, Texas in Washington, D.C. Recruitment program, the Southeastern Minority Job Fair, and the Sunbelt Minority Job Fair. During the spring semester, the Law School participates in the Houston Bar Association Minority Clerkship Program, Public Service Career Day, DuPont Legal Minority Job Fair,
Texas Off-Campus Recruitment program and the National Black Prosecutors Job Fair.
Texas Tech University School of Law
1802 Hartford Avenue, TX 79409; 806-742-3990; law.ttu.edu
The Texas Tech School of Law was established largely through the efforts of attorney Alvin R. Allison, a former member of the Texas Tech University Board of Regents and a visionary who saw a need for a state-supported law school in the West Texas area. The Board appointed the Law School's first dean in 1966 and the first class of 72 entering students enrolled in 1967. By the fall of 2003, the enrollment had grown to 672.
At Texas Tech, you will prepare not only for your future but also for the future of the world in a new day, a future that will depend increasingly on your ability to practice internationally and to operate at the cutting edge of legal technology.
Our curriculum and instruction are designed to develop the highest potential of all students, regardless of their reasons for studying the law. We train men and women for the practice of law in accordance with the highest traditions of professional responsibility, whether as an advocate, counselor, judge, or law teacher. At the same time, we recognize the use of law as a stepping-stone to a career in government, politics, or business.Read More
Our primary objectives as a law school are to:
provide state-of-the-art facilities and technology resources necessary to compete in a global environment,
challenge the brightest minds through the instruction of nationally and internationally recognized scholars,
inspire excellence and awaken in the mind and heart a passion for the highest standards of skill, merit, and eminence within the practice of law, and
integrate rigorous academic curriculum with practical, hands-on experience.
The Law School was approved by the American Bar Association in August 1970 and is fully accredited by the Supreme Court of Texas (1968) and the Association of American Law Schools (1969).
In 1974 the Law School was elected to The Order of the Coif, which is the only national legal honor society in the United States. Institutional membership in this prestigious society is offered to only one-third of the nation's law schools. Individual members are elected annually from students graduating in the highest 10 percent of the class.
The Law School is firmly committed to the "open door" policy in faculty-student relations. From the first academic contact during orientation until graduation, the faculty is available for consultation with respect to the course of study, problems of general scholarship, and other matters relating to the student's progress in school. With a low student-faculty ratio, each student has abundant opportunities for extensive personal contact with the faculty.
The mission of the Texas Tech University School of Law is to educate and train men and women for the practice of law in the 21st Century; to engage in productive, effective scholarship, both within our academic community and the larger academic community throughout our state and nation; and to render public service.
LAW SCHOOL F A C I L I T I E S
Six classrooms with stadium-style seating and numerous smaller classrooms and seminar rooms.
Multimedia-capable courtroom featuring network ports and power access to the judges' bench and counsel tables. Students can use laptop computers with full Internet access during mock trials and trial presentations. The Court of Appeals for the Seventh District of Texas sits in the Alvin R. Allison Courtroom once each semester, giving students the opportunity to see live oral arguments and real cases.
A Career Services Center for job-search workshops and on-campus interviewing. The center includes a resource library with a law firm and corporate resumes, employer directories, computer employer databases, and other materials.
Spacious offices, interview rooms, and a conference room for the Civil Practice Clinic, Criminal Justice Clinic, Low-Income Tax Clinic, Alternative Dispute Resolution The clinic, and the Innocence Project.
Law Library with four floors, 300,000 volumes (or equivalents), more than 200 study rooms, and
accessibility on a 24/7 basis. Free access for law students to multiple full-text legal databases and online legal services. Multimedia-equipped group-study rooms to review videotapes of client interviews, critique witness examinations and oral arguments; and prepare for mock trials, moot court, and client counseling.
Excellent computer resources and one of the best student to- computer ratios in the country: one computer for every three students. Nearly 400 computers and a laptop-lending program. Wireless network access throughout the building and power connections to all classroom desktops.
Lounge area, snack area, student organization offices, and faculty and administrative offices.
The Office of Academic Success Programs is dedicated to helping Texas Tech University law students achieve their full academic potential. All law students are encouraged to use the resources and services of the Office of Academic Success Programs. The office works with new law students (1L) as well as advanced law students (2L and 3L's) and those students and graduates preparing for the bar examination.
The study of law is very different from the prior educational experiences of most law students. In order to assist students as they adjust to their legal studies, the Office of Academic Success Programs offers workshops on a variety of legal study skills: reading and briefing cases, note-taking and outlining, exam writing, studying in groups, and using study aids effectively. In addition, workshops are offered on life skills that improve academic performance: learning styles, time management, stress management, and curbing procrastination. First-year students can also meet individually with the Assistant Dean for Academic Success Programs to discuss specific study problems.
The Office of Academic Success Programs coordinates the weekly tutoring program for 1L students through which upper-division students hired by the faculty provide group sessions and office hours for individual assistance. All 1L students are encouraged to participate in the tutoring sessions for their classes in order to gain a deeper understanding of the course material and to practice applying legal concepts to new fact patterns.
Advanced law students are encouraged to attend workshops designed to increase their academic success through more efficient and effective use of study and life skills. Advanced law students can also meet individually with the Assistant Dean for Academics Success Programs for focused sessions on specific study problems. The Office of Academic Success Programs provides an extensive library for short-term loans of the major supplemental study aids from a variety of legal publishers. The library includes study aids for the required courses in the curriculum as well as for many elective courses. All Texas Tech law students are eligible to use the library.
Preparation for the bar examination is another area in which assistance is provided. A workshop is held for graduating students to discuss preparation strategies. A faculty member works part-time with the Office of Academic Success Programs to assist students and graduates with bar preparation.
The Doctor of Jurisprudence ( J.D.) program is designed to provide a general background in law. Although concentration or specialization is neither required nor encouraged, the law school curriculum is broad enough that students may, through their choice of electives, emphasize a particular area of the law. These areas include the following: Property and Estate Planning, Tax Law, Litigation, Judicial Administration and Procedure, Environmental and Natural Resource Planning, Public Interest Law, Commercial Law, Business Association, Criminal Law, International Law, and Administrative Law.
To be recommended for the Doctor of Jurisprudence degree by the faculty, a student must successfully complete a minimum of 90 semester hours, normally accomplished in six semesters or five semesters and two summer sessions. A cumulative average of 2.0 is required for graduation. Other academic requirements for graduation and for maintaining good standing are contained in the "Rules and Regulations of the School of Law."
The average academic attrition rate for first-year students during the past five years is about 9 percent. The Law School only offers a full-time program. Part-time enrollment is not permitted, and classes are offered only during the day. A student may not take more than 17 or less than 13 hours in any semester without special permission. Twelve hours is considered full-time. There is no minimum course load requirement for students during a summer session, although 8 hours is considered full time and students may not register for more than 10 hours.
Normally students must complete six semesters in residence as full-time students to meet graduation requirements. A student may graduate a semester early—at the end of the fall semester of the third year— by taking at least 12 hours over two summers (the equivalent of the sixth semester of residency). Regular attendance and preparation by students are required. Students should be aware that the Law School must certify to the various boards of state bar examiners that each student has attended classes regularly. A professor may exclude a student from the course or from the final examination in the course if that student has accumulated an unreasonably large number of absences or instances of being unprepared. The Law School faculty reserves the right to change the schedule of classes, the program of instruction, the requirements for degrees, and any other similar rules or regulations. This right will not be exercised, however, to impose substantial detriment upon students enrolled at the time of the change.
Legal education differs significantly from the undergraduate and even graduate experiences of most students. First, the goal in most classes is not for students simply to memorize information but for them to be able to analyze that information, apply it, and manipulate it. To that end, professors employ a number of teaching methods. Each approach starts with the typical law school text: a casebook. Students learn about the law by reading the law—cases decided by courts, statutes passed by legislative bodies, administrative regulations, constitutions, and treaties. Some professors teach by the Socratic method, a scheme of guided questioning designed to lead the student to recognize the existence of certain ideas of knowledge. Some professors use lectures or discussions, but all approaches rely on students having prepared for class by reading and considering the material to be covered. The amount of material to be covered and the depth of thought required to learn the law offer deep and continuing intellectual challenges to students as they progress through the three years of law school.
The Legal Practice Program, under the direction of Associate Dean and Professor Nancy Soonpaa, offers first-year law students a two-semester sequence of courses designed to let them apply the law they are learning in their other first-year courses. Although learning the rules, principles, and doctrines of law is fundamental to law education, that knowledge alone is not enough to prepare law students to practice.
A course that asks students to apply that knowledge in a variety of ways serves to introduce students to the practical skills they will use in their professional lives. Because the Law School and its faculty recognize the importance of students developing practice skills, the Texas Tech School of Law differs from many other schools by offering a full six hours of credit during the first year for courses that introduce practice skills. Legal Practice I and II introduce first-year students to a variety of skills, including research, objective and persuasive writing, client interviewing and counseling, ethical responsibilities and professionalism, alternative dispute resolution, and oral advocacy. These skills are taught in the context of client-centered representation.
In the fall semester, students meet with a mock client, interview that person, and research the law related to the issues for which the client needs legal advice. Then students write an analysis of the law and facts in order to counsel the client about the best course of action. During the spring semester, each student represents a new client. Because the new clients have cases in litigation, students must learn to write to a judge and file various papers with the court. As they attempt to resolve the problems of their clients through negotiation and mediation, the students also must continue to represent their clients on appeal to a higher court. This requires presenting the issue through writing and oral argument to a panel of judges. The two-semester sequence offers additional exercises and assignments so that students leave their first year of law school ready to take a summer legal position and use their legal skills in a professional setting. The emphasis on professional skills requires an experienced group of professors to teach Legal Practice I and II. Every member of the Legal Practice Program has significant practice experience that
ranges from practicing with a firm to serving as a military lawyer to clerking for an appellate judge. The breadth of experience that these professors bring to the classroom not only enriches the education of their students but also introduces students to the professional world and its expectations.
Students have the opportunity to represent clients and participate in real cases through a clinical program that includes a Civil Practice Clinic, Criminal Justice Clinic, and Low-Income Tax Clinic. In addition, an Advanced Alternative Dispute Resolution (ADR) Clinic provides students with 40 hours of basic mediation training as well as the opportunity to mediate actual cases through the Lubbock County Dispute Resolution Center. The Innocence Project allows second and third-year students the opportunity to perform all aspects of screening prisoner cases and investigating records of
inmates claiming their innocence. The clinical program is optional for third-year law students who meet the requirements and priorities of the Clinic Selection Process. This process determines which students will receive real-world experience while providing free legal representation and counseling to qualified low-income individuals. Full-time faculty members who have extensive trial experience at both the state and federal levels teach the clinical courses.
A crucial part of your legal education involves preparing you for all aspects of your professional commitment as lawyer. Accordingly, we encourage all students to take part in the legal profession's commitment to public service. The School of Law provides a multitude of opportunities to perform pro bono legal services for low-income and disadvantaged members of the Lubbock community and surrounding areas. Many of our public service programs are sponsored in conjunction with one or more local agencies equally dedicated to assisting individuals that often feel disenfranchised.
Although not required, an overwhelming number of our students take advantage of the opportunity to gain valuable practical experience. However, our student body recognizes that the primary purpose of our public service programs extends beyond skills training. Students participating in our public service programs embrace the concept of the role of the lawyer as a community servant.
The Law Library at Texas Tech is the largest legal information center in western Texas and the region covering eastern New Mexico and southern Oklahoma. Under the direction of Associate Dean Arturo Torres, the library and its staff serve and support the educational, instructional, and research needs of the Law School. Students have 24/7 access to the library.
The Law Library is available to law students around the clock, year around. The library is a spacious facility that offers study areas, group study rooms, computer labs, and a reading/study lounge for leisurely reading and research. The library contains more than 200 study
rooms that provide small office-like settings for students to study and conduct research. Each study room is equipped with one or more state-of-the-art computers that allow students to write papers, perform legal research, send and receive electronic mail, and perform an array of other tasks.
The Law Library holds a substantial collection of materials in law, social sciences, and other subjects. The collection contains nearly 300,000 volumes (or equivalents) in books, treatises, periodicals, microforms, government documents, and other multiple information sources.
The library also provides law students free access to multiple full-text legal databases, including LexisNexis, Westlaw, and Loislaw. The Law Library also subscribes to many specialized online legal services. As part of a comprehensive research university, the Law Library works closely with the University Library and the Health Sciences Center Medical Library to provide law students easy access to the collections and databases available at each of the libraries.
The Law Library provides nearly 400 computers that allow law students to access full-text legal databases (e.g., LexisNexis, Westlaw, and Loislaw). In addition, the Law School provides wireless computer network access throughout the building, power connections to all classroom desktops, and multiple other features aimed at enhancing the technological experience of the student. The university is a member of the Microsoft Campus Agreement group and, as such, offers discounts to enrolled law students. Students are able to download the software for free. The group study rooms in the library are multimedia equipped so that law students can review videotapes of client interviews, critique witness examinations and oral arguments, and prepare for mock trials, moot court, and client counseling. All classrooms and the courtroom are equipped with full multimedia capability.
South Texas College of Law
1303 San Jacinto Street, TX 77002; 713-659-8040; stcl.edu
Located in downtown Houston, surrounded by hundreds of law offices and legal service providers, South Texas College of Law offers students an environment primed to meet the challenges confronting the increasingly complex, globalizing legal profession. The atmosphere fosters the pursuit of excellence in acquiring legal knowledge and professional skills while instilling the need to maintain the highest ethical standards. The faculty, 59 full-time professors and 40 adjunct professors, prides itself on being accessible to the student body and providing exposure to a broad range of subjects, pedagogical techniques, and viewpoints.
To accommodate the demands of an ever-evolving profession, the South Texas physical facilities continue to expand. The Fred Parks Law Library opened in 2002, providing extensive resources, both online and traditional text, for South Texas students and the Houston legal community. In the fall of 2003, the beautiful T. Gerald Treece Courtroom and Advocacy Center were unveiled, providing a mix of traditional courtroom and high-tech trial tools for learning. In the fall of 2004, the Frank Evans Center for Conflict Resolution was dedicated. Mediation and other alternative dispute resolution techniques will be the focus of learning in the center formerly known as the Center for Legal Responsibility. Read More
The Frank Evans Center for Conflict Resolution is the fifth Center of Excellence in South Texas. Already leading by example is the school's nationally known Advocacy program, with 91 national titles in mock trial and moot court, and the Law Institute for Medical Studies working to bridge the medical and legal professions. The Corporate Compliance Center and the Transactional Skills Center were created in the fall of 2004. The Corporate Compliance Center targets students interested in business law or working as in-house counsel, and the Transactional Skills Center teaches students and practicing lawyers skills for performing business transactions, creating partnerships, and buying or selling corporations.
The globalization of the legal profession means that most attorneys, at some time in their careers, will be faced with clients, cases, or transactions that involve international law. South Texas provides numerous opportunities for international and comparative study. You can attend South Texas programs in England, Denmark, Ireland, Malta, Mexico, The Netherlands, and Turkey. A full semester abroad program with the University of Aarhus in Denmark or Leiden University in The Netherlands will immerse you in the international legal community. Internships with the Association of Defense Counsel working at The Hague are coordinated through South Texas for any student in the U.S. hoping to take part in the court's historical proceedings.
The learning process can be greatly enhanced in South Texas by participation in one or more co-curricular or extra-curricular organizations. The student organizations appeal to a diverse array of students who may be interested in pursuing legal issues pertaining to a specific special interest group or in a specific niche of the law, like health law or sports law. More than 25 student organizations, four law fraternities, and four student publications operate on campus.
South Texas continues to concentrate on hiring outstanding faculty members. In the past three years, eight new professors have joined the faculty with expertise and experience in almost every area of the law. There are 55 full-time faculty members at South Texas, representing some 40 different American and British law schools. An adjunct faculty roster of approximately 40 professors is selected from the Houston legal community to provide specialized courses and supervise clinical programs. The faculty is dedicated to teaching the skills and theories that will be needed in the years to come.
The Fred Parks Law Library was completed in 2001 and measures 72,304 square feet. The library encompasses five floors as well as a sixth-floor conference area and rooftop terrace. The library's collection consists of approximately 450,000 volumes and volume equivalents. Our computer labs provide students and faculty access to legal databases, the Internet, and word processing software. Each seat within the library is wired for a laptop computer connection.
Because our library is a partial U.S. Government Documents Depository, the collection is available for use by the general public. Our growing Special Collections Department houses valuable and rare books, including items dating to the 16th century. The library is the custodian for the archive of the law school and its departments. Also, we maintain an archive for Houston Area Law Librarians, known as HALL.
Our library services are provided by ten librarians and twelve support staff. Nine of our librarians have a Master's Degree in Library & Information Science. In addition, five librarians have dual degrees, possessing a Juris Doctorate (J.D.) as well as a Master's Degree. Our librarians and support staff are available for consultation when you visit our library or contact us by telephone or by email.
The Student Organizations Office develops and administers policies and procedures regarding all student organizations. The office advises student organizations, coordinates their activities, and allocates expenditures. The office also approves postings, announcements, and facility arrangements for student-sponsored functions and events, in addition to assigning office space.
Students at South Texas College of Law have the opportunity to become members of numerous student organizations representing a variety of interests. The organizations listed below currently are, or recently have been, active at the college. Students desiring to form a new organization should contact the Student Organizations Office in Suite 101C for procedures to follow in gaining recognition for their group.
The Student Organizations Office is also responsible for assigning student lockers and mailboxes.
South Texas admits students in the fall and spring for both the full-and part-time programs. Applicants to the college's part-time program are evaluated the same as full-time applicants, with scholarships available to both. In addition to academic considerations, an applicant's life experience and work history are major factors in determining admission. Part-time students typically carry an eight- to eleven-hour load, three or four days a week. A full-time student typically completes the required 90 hours for graduation in three years, while a part-time student may take as much as five years to complete the course of study.
South Texas strives for diversity that enriches the learning environment and encourages everyone to challenge their own views. You will learn not only from the faculty but also from your peers. About two-thirds of the student body is enrolled full-time, the majority of whom come to law school directly from undergraduate school. The popular part-time program makes South Texas accessible for second-career students or others with special needs. However, part-time day students will be enrolled in day classes only where space permits after enrollment of full-time students. Otherwise, a student enrolled part-time will be enrolled in night classes.
South Texas offers a variety of educational opportunities to enhance the core curriculum of legal education. In addition to clinical programs and numerous study abroad options, the law school is a member of the Consortium for Innovative Legal Education (CILE). This organization joins four law schools, South Texas College of Law, New England College of Law, California Western School of Law, and William Mitchell School of Law, in a creative, program-sharing partnership allowing for easy exchange of students and professors.
The advocacy program is indisputably the best in the country. We back up that claim with 91 national advocacy competition titles and literally hundreds of state and regional victories. Additionally, many students win individual speaking and writing awards. No other school in the United States can claim a winning record close to that of South Texas.
No lawyering skill is more important than the ability to communicate effectively. Lawyers must know how to research completely and present a legal issue both orally and in writing. The full-time legal research and writing professors teach students how to think critically and evaluate every aspect of a legal problem while learning to write statutory analyses, client letters, pleadings, and briefs. Our mandatory year-long lawyering skills program culminates with an oral argument
presentations judged by the full-time faculty.
South Texas offers students a variety of ways to gain valuable, real-world experience in the college's Centers of Excellence. The Frank Evans Center for Conflict The resolution allows students to learn from and interact with practicing attorneys who specialize in mediation and arbitration. The Law Institute for Medical Studies focuses on legal issues facing the medical profession and provides students the opportunity to work with those in the field.
The Corporate Compliance Center involves students who are interested in working as in-house counsel, corporate counsel, outside counsel, and business lawyers. The center explores issues such as how companies promote policies and procedures that ensure legal and ethical behavior and how companies detect and deter wrongdoing. The Transactional Skills Center is designed to teach students the fundamental elements of completing a business transaction, such as a real estate purchase or development, buying or selling a corporation, or creating a partnership.
After the first year of required courses, students may elect from a broad array of lawyering skills development classes, including direct representation of actual clients, off-site supervised field placements, and mock trial and moot court simulation courses.
Students apply legal principles to real-life situations in the general civil clinic. Varied legal services are provided to the poor who are in need of help in everything from divorce and child custody problems and fair housing to settling billing disputes or obtaining health care.
A recent grant from the Rockwell Fund, Incorporated has expanded services offered by the clinic to include assistance to women at the Star of Hope Transitional
Living Center.
Being located in the heart of a major urban legal center, South Texas offers clinics in a variety of challenging off-campus locations: state and federal judges' chambers, prosecutors' offices, and a host of governmental, charitable organizations, and pro bono law offices. Students working in these clinics experience the actual practice of law and use insights garnered on the job in the discussion context of concurrent clinical seminars.
South Texas' location also allows it to take full advantage of a strong cadre of local jurists and leading practitioners in its simulation courses. Students are challenged to expand their mediation, pre-trial, and trial-level skills through courses that combine lectures, demonstrations, role-play activities, and professor critiques.
International influence on the law is unavoidable. South Texas students seeking to become well-versed in international law have a variety of options from which to choose, including summer study abroad programs in England, Denmark, Ireland, Turkey, Malta, Mexico, and The Netherlands. Faculty and students from across the country participate in the summer programs, which offer comparative or international law courses while providing students the opportunity to learn about the legal system in the host country and to establish relationships with future colleagues from the United States as well as abroad.
Additionally, full semester exchange programs with the University of Aarhus in Denmark and Leiden University in The Netherlands allow full immersion into the culture and laws of the host country. A limited number of academic internships are available for students at The Hague. In these internships, students work under the tutelage of defenders at The Hague in The Netherlands on cases to be heard before the United Nations Ad Hoc International Criminal Tribunal for the
former Yugoslavia.
Students must elect either full-time or part-time status for both semesters of each academic year. The assistant dean and registrar may approve a change in status during an academic year for exceptional changes in circumstances.
South Texas' curriculum provides a well-balanced education with a concentration in specific areas of the law. Each area lists the foundation courses which are generally most relevant to that topic area and related courses which would be helpful in gaining a more profound understanding of the area. Students can rarely complete all suggested foundation and related courses. In fact, none of the courses is considered mandatory for success, but the guidelines are provided to help with
decisions about course selection.
University of Houston – UH Law Center
100 Law Center, TX 77204; 713-743-2100; law.uh.edu
The UH Law Center is distinguished by its outstanding faculty, strong academic programs, affordability, great student and career services, and a supportive and growing legal community. Students will also find something else: a deep commitment to sustain and support an atmosphere that fosters learning.
Our faculty includes nationally recognized experts who help students mesh legal theory with practical applications of the law. From such core areas as family law, criminal law, and business and tax law, our clinical programs lend real-world immediacy to our curriculum. Specialty programs in intellectual property and information law, energy and environmental law, health law, and international law are widely acclaimed for their work in the latest legal and policy developments.
You will find a very supportive educational environment. Despite our emphasis on achievement, the atmosphere at the UH Law Center is more relaxed than rigid, more cooperative than competitive. Our students are motivated to earn their degrees, but they are uniformly unwilling to sacrifice personal friendships in pursuit of academic glory.Read More
Location, location, location. There is a reason why most UH Law Center graduates choose to stay in Houston—it is a highly livable city blessed with a sophisticated bar. Houston is home to global enterprises and revels in its savvy business sense and multiculturalism. Yet it is friendly, affordable, and low-key.
The UH Law Center is committed to diversity, and the UH System Board of Regents recognizes and endorses the benefits of diversity in the university setting. While the Admissions Committee has always considered the totality of each individual applicant's background and strengths, beginning in the 2004-2005 application process, we will consider the following factors: cultural history, ethnic origin, race, hardships overcome, service to others, extracurricular activities, grades, test scores, and work experience. This list is not exhaustive.
A Law Center—Not Just a Law School. To us, a law "center" means not only innovative teaching and research but also active engagement in the community. Our faculty includes nationally recognized experts who will teach you both the legal theory and the practical aspects of applying the law to help your own clients, as well as the ability to help society at large. We have outstanding teachers and scholars in traditional areas, ranging from family law to corporate practice and tax. Our specialty programs ensure that you will have access to the latest developments in rapidly expanding areas of the law, including Intellectual Property & Information Law, Health Law, and International Law. The UH Law Center's graduate programs leading to the Master of Law degree add to the intellectual life of the school; you will have an opportunity to study alongside practicing lawyers drawn from around the world and across the nation.
Our location in Houston is one of the UH Law Center's greatest advantages. Houston, the nation's fourth largest city, is young and growing, and it has an entrepreneurial spirit unmatched by nearly any city in the country. Houston will provide you with the best opportunity to develop the skills and friendships that you will need as you make your mark on the world.
The UHLC is unique in that it houses a financial aid advisor within the Law Center. The advisor services only law students and serves as an extension of the main financial aid department. Law students should correspond with the advisor so that all documents go through the Law Center as opposed to the main financial aid office located in room 26 of the E. Cullen Building. This will assist with a more timely and accurate awarding of financial aid. The main financial aid office will assist you in the absence of the advisor.
The College of Law, the academic branch of the Law Center, is fully accredited by the American Bar Association and the American Association of Law Schools. Two degrees are offered: doctor of jurisprudence (J.D.) and master of laws (LL.M.).
The J.D. program encompasses 90 semester hours and is divided into full-time and part-time sections. The full-time program starts in August and is a three-year course of study designed for students able to devote virtually all of their time to the study of law. The part-time program begins in May and is a four-year evening program for working students. There are no spring admissions.
Entering classes are divided into three full-time day sections of about 90 students and one part-time evening section of about 60-75 students. In the second and subsequent years, classes seldom exceed 90 students, with half of the courses including fewer than 30 students.
The UH Law Center maintains one of the largest course offerings in the country to prepare students for almost any legal discipline. All students must complete a Professional Responsibility course and satisfy a senior research and writing requirement. Selected courses from other UH graduate departments may apply to law degree requirements.
Second- and third-year students can customize their curriculum with a range of recommended and elective courses, seminars, and clinical experiences. UH, Law Center students are encouraged to choose electives that provide depth of exposure in fields of special interest and general exposure to numerous areas of law. Counseling on individual degree plans is available from the faculty and the associate dean for student life.
The Graduate Legal Studies Program at the UH Law Center has two distinct sections. Students with their first law degrees from ABA-accredited schools in the United States pursue their LL.M. in one of five areas of concentration. Students who obtained their legal education outside of the United States earn their Master of Laws degrees in the Foreign Scholars LL.M. Program.
THE LL.M. CONCENTRATION PROGRAMS
ENERGY, ENVIRONMENT, AND NATURAL RESOURCES LAW. Houston is the energy capital of the world. The development and use of energy and natural resources are affected by numerous environmental laws and policies. The UH Law Center has built an international reputation as a center for research and teaching in energy, natural resources, and environmental law.
HEALTH LAW. Faculty at peer universities have consistently elected the Health Law & Policy Institute at the UH Law Center among the top health law programs in the United States. The Institute governs the LL.M. program in health law and stresses interdisciplinary studies in all areas of health law and policy.
INTELLECTUAL PROPERTY & INFORMATION LAW. The UH Law Center is the first public university in the United States to offer an LL.M. in Intellectual Property & Information Law. The IPIL Institute, which administers the LL.M. program, offers opportunities for students to study, research, and write on a range of topics, including patent, trademark, copyright, and trade secret subjects, and interdisciplinary legal protection for computer hardware and software.
INTERNATIONAL LAW. Masters students in the International Law program may choose to focus on a particular subject area or develop a broad understanding of public and private aspects of international law. The International Law Institute coordinates the LL.M. program in International Law and provides students with an in-depth understanding of international and comparative law and their roles in our domestic legal process.
TAX LAW. The graduate tax program at the UH Law Center provides a valuable opportunity for attorneys to enhance their tax practice skills. Designed for practicing attorneys and recent law graduates, the LL.M. program teaches a thorough understanding of tax policy frameworks, instills the practical business applications of these tax concepts, and enhances each student's ability to deal with the complexities of the ever-changing federal tax rules.
FOREIGN SCHOLARS LL.M. PROGRAM. Attorneys Holding Law Degrees Earned in other countries are eligible for the Foreign Scholars LL.M. Program at the UH Law Center. From its inception in 1983, the program has granted LL.M. degrees to more than 230 attorneys from 35 countries. The program employs an innovative curriculum that emphasizes practical and comprehensive examinations of comparative law. Students can select from virtually all courses offered at the UH Law Center. Students can pursue a general course of study or focus course selection on a specific interest area.
After completing their studies, many of these graduates have returned to their countries of origin to assume leadership positions in commercial enterprise and public service. The 2004 class— representative of prior years—includes students from Brazil, China, Costa Rica, France, Ghana, India, Pakistan, Japan, Mexico, Russia, and Venezuela.
Every state sets its own criteria governing who can sit for a bar examination. The Foreign Scholars LL.M. Program qualifies degree holders to sit for bar examinations in New York, for example, but Texas and other states impose additional requirements. Those intending to remain in the United States after earning their LL.M. degrees should direct questions to the boards of bar examiners in those states where they plan to practice to determine requirements and eligibility.
Dual degree programs are available at the UH Law Center, allowing students to earn two degrees in less time than it would take to complete them sequentially. Students interested in pursuing this option must make separate applications to the UH Law Center and to the desired program. Degrees that can be combined with a J.D. include:
Master of Business Administration at UH
The Law Center and the UH Bauer College of Business offer a dual J.D./M.B.A. program that prepares students for a wide range of careers where law and business overlap. This program holds special appeal for students directed toward investment banking, accounting, international trade, industrial relations, corporate law, the entertainment industry, and management consulting.
Master of Arts in History at UH
Disciplines of history and law are combined in a dual J.D./M.A. program administered through the UH Law Center and the UH Department of History. The curriculum combines legal theory and practical training with graduate work in legal and constitutional history. Students enrolled at the UH Law Center who are successfully pursuing legal studies are eligible to apply for admission to the program during their first or second year in law school.
Master of Social Work at UH
Students wishing to combine a master's of social work and a law degree can earn a concurrent degree in the J.D/M.S.W. program.
Master of Public Health at the University of Texas School of Public Health
A concurrent J.D./M.P.H. program is offered in conjunction with the University of Texas School of Public Health. Students can earn a J.D. and a Master of Public Health degree in four years of full-time study – one year less than it would take to earn the degrees sequentially.
Doctor of Philosophy in Medical Humanities at the University of Texas Medical Branch at Galveston
The Health Law and Policy Institute administers a concurrent J.D./Ph.D. program in conjunction with The Institute for Medical Humanities at the University of Texas Medical Branch at Galveston. Students can receive both a J.D. and a doctorate in medical humanities in five to six years.
Doctor of Philosophy in Criminal Justice at Sam Houston State University
The UH Law Center and Sam Houston State University administer a concurrent J.D./Ph.D. program in Criminal Justice. Students can receive both their law degree and their doctorate in five to six years.
Medical Doctorate at Baylor College of Medicine
The UH Law Center, in conjunction with the Baylor College of Medicine, now offers students the opportunity to jointly obtain both law (J.D.) degree and a medical doctorate (M.D.) degree. A student earns both degrees in six years of full-time study, one year less than it would take to complete the degrees separately. This extraordinary educational program highlights the relationship between law and medicine and provides students with an important enrichment in their interdisciplinary studies. Students in this program attend their first, second, and fifth years of study at the Baylor College of Medicine, begin their law school curriculum during their third and fourth years, and complete both degrees in their sixth year.
The University of Houston Law Center extends learning beyond the classroom with a full range of student organizations, extracurricular activities, alumni networking opportunities, and interscholastic competitions. Student groups represent special interests and provide important avenues to help law students succeed. Many arrange mentoring programs and match first-year students with second or third-year students or working professionals. Others coordinate resume-writing workshops, guest speaker forums, preregistration discussions of specific course offerings, or law-related charitable efforts that benefit the community. Student groups recognized by the Law Center include:
The Advocates: The Advocates is a student-run law school organization that is devoted to developing oral advocacy and improving trial and appellate presentation skills through mock trials and moot court competitions. The Advocates provide students with an opportunity to experience litigation and to develop the advocacy tools used by practicing attorneys.
American Civil Liberties Union; UHLC Club: The American Civil Liberties Union; University of Houston Law Center Club works to ensure that students are educated about their rights and that those rights are protected. ACLU: UHLC Club also seeks to educate and inform the Law Center and its surrounding community with respect to outside civil liberties/civil rights issues. ACLU; UHLC Club fulfills its mission through educational events and various campaigns targeting specific issues.
American Constitution Society (ACS): The American Constitution Society is a national organization of law students, law professors, practicing lawyers, and others. The organization seeks to revitalize and transform the legal debate from the classroom to the courtroom. ACS aims to counter what we see as the dominant vision of American law today, a conservative vision that lacks appropriate regard for the ways in which the law affects people's lives. We seek to restore the fundamental principles of human dignity, individual rights and liberties, genuine equality, and access to justice to a central place in American law.
Asian Law Students Association (ALSA): The Asian Law Students Association (ALSA) is an organization of students who share an interest in Asian affairs. The organization shares as a forum for exchanging views concerning the Asian community – both abroad and domestically. Topics of discussion include affirmative action, immigration reform, and available employment opportunities.
The Association of Women in Law (AWIL): The Association of Women in Law (AWIL) is an organization at the UH Law Center that provides female UHLC students with guidance, support, and encouragement during their years in law school. AWIL also gives its members an opportunity to better serve their community and strives to provide a forum for law students to become familiar with women's issues in the legal profession.
Black Law Students Association (BLSA): The Black Law Student Association (BLSA) is the local chapter of the National Black Law Students Association. BLSA fosters and encourages the success of Black law students in law school and the legal community. Seeking to utilize the talents and resources of its members, BLSA promotes and encourages professional competence, community service, and meaningful change in the local community.
Christian Legal Society (CLS): This is a wholly religious student organization organized to promote the concept of the Christian lawyer and help Christian lawyers integrate their faith with their professional lives. The organization provides a forum for the discussion of problems relating to Christianity and the law and with bar associations and other organizations in asserting and maintaining high standards of legal ethics.
St. Mary's University School of Law
One Camino Santa Maria, San Antonio, TX 78228; 210-436-3523; stmarytx.edu/law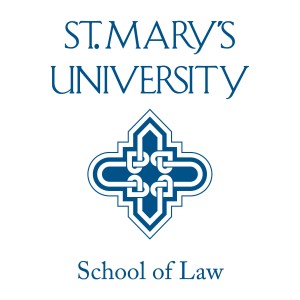 St. Mary's University is an independent Catholic institution based on the rich tradition of the Society of Mary. As a community of faith recognizing the contributions of all persons, including members of other religions and of no religious faith, the University is a special place for reflection, dialogue, research, service, and teaching.
St. Mary's University School of Law is committed to educational excellence. The law school seeks to instill in its students' knowledge of, and loyalty to, principles that should be the basis of any legal system. Knowledge of the law is essential to the education of a lawyer, but it is only a starting point.
The practice of law is a profession committed to public service. Because of this commitment to public service, the legal profession calls for profound moral and intellectual commitments and qualifications in its members. The law school, through its clinics and other community projects, offers students the means to exemplify these commitments and qualifications by service to our local, national, and international communities, as well as opportunities to develop and use their legal skills in the service of individuals in need.
Faculty members are keenly aware that they must strive to ensure that the school's graduates are fully equipped to promote, ethically and compassionately, the cause of justice. In order to fulfill its mission, the law school offers a rich program of legal study, encourages faculty and student scholarly writing, and nurtures an intellectually lively and culturally diverse environment. The law school offers an intellectual experience that prepares its graduates to work for the good of all members of the human family.Read More
At St. Mary's University, we combine our tradition of excellence in legal education with new programs and methodologies that prepare our students for the practice of law in a changing world. St. Mary's teaches its students the practical skills and habits of mind that enable them to become professional leaders and effective advocates of legal and social justice.
The three-year experience at St. Mary's University School of Law can be likened to that of building a house. During your first year, you lay the foundation of learning—how to study, how to retain information, and how to manage your time. In the second year, you begin to plan what the details will look like—what particular areas you're interested in, how you will focus on them, and how you may expand on them.
During your third year, it all comes together. You'll discover the many ways in which distinct areas of law intersect. You'll find innovative ways to put the knowledge you've gained to work in practical settings. And you'll reflect with friends and colleagues on the hard work and dedication it has taken to build something so durable, so extensive, so admirable, and so personally rewarding.
The study of law is not only dynamic but it is also integrated and interwoven with layers of knowledge from a broad range of specific fields and disciplines. As a successful lawyer, you will need a solid foundation in those areas to skillfully navigate the complex daily issues that arise in a professional legal setting. At St. Mary's, you will gain a comprehensive foundation in six key areas upon which everything else you do will be built. These include:
Persons and property
Employment and business
Public and international law
Dispute resolution
Research and writing
Philosophy of law
The hallmark of a St. Mary's education is personalization and excellence in achievement. Through small class sizes, compelling instruction, and a highly gifted and engaging faculty, you will become a valued member of a tradition of excellence that spans nearly 80 years. At St. Mary's today, this excellence continues with your opportunity to concentrate on some of the most enlightening fields of 21st-century law, including:
Advocacy Law
Alternative Dispute Resolution
Criminal Law
International and Comparative Law
Public Interest Law
Terrorism Law
The development of practical, real-world litigation skills in a courtroom setting is a crucial element of the St. Mary's experience. This belief is affirmed every day through the actions and accomplishments of our highly respected advocacy teams. Our advocacy teams provide an ideal environment for you to develop and polish the courtroom skills that are the hallmark of any great lawyer. At the same time, you will join a St. Mary's legacy that is consistently recognized for competitive excellence on a regional and national level.
St. Mary's also offers students the opportunity to earn a Certificate in Advocacy Law, which is awarded to graduating students who successfully complete a significant and balanced course of study in the procedural, substantive, and practical aspects of advocacy.
Our nationally recognized Center for Legal and Social Justice offers St. Mary's students two critical ways to enhance their total law school education. They gain invaluable, hands-on legal experience through representing San Antonio's indigent and disadvantaged citizens in actual cases. And they provide segments of the city's population with a strong, talented, pro bono resource for legal assistance. St. Mary's clinical legal education program encompasses three areas of concentration:
Civil Justice
Criminal Justice
Immigration and Human Rights
You will find St. Mary's alumni administering justice in courtrooms across America—at every level, in any field. You will have access to an expansive array of judicial settings that rely on St. Mary's for motivated, talented interns. These include:
Texas Court of Appeals for the Fourth Judicial District
Texas Court of Criminal Appeals
U.S. Bankruptcy Court for the Western District of Texas
U.S. Court of Appeals for the Fifth District
U.S. District Court for the Western District of Texas
U.S. Magistrate Court for the Western District of Texas
As a student at St. Mary's University School of Law, you will take advantage of all of the resources provided by a Law Center, which is composed of five separate buildings, each unique in service.
The Law Center, which includes the Law Classroom Building, the Law Administration Building, the Ernest A. Raba Law Building for faculty, and the award-winning Sarita Kenedy East Law Library, forms a campus within the University campus. St. Mary's University, in a suburban setting minutes away from downtown San Antonio, provides the ideal setting to accommodate students in an excellent yet enjoyable physical environment in which to study and learn. The campus is well landscaped, and law school parking is only steps away from the classroom. In addition, the fifth law
school building—the Center for Legal and Social Justice—provides clinical opportunities for St. Mary's students and occupies its own site and adjoining parking lot only blocks away from the Law Center. Extremely affordable housing exists in several directions from campus, and the Medical Center is only minutes away with a variety of apartment offerings and popular housing
options for law and medical students.
Sarita Kenedy East Law Library
This impressive 62,000-square-foot facility will offer you all of the academic, professional, and online resources you need. With 17 conference rooms, three computer centers, a word processing center for legal research and writing, a videoconferencing center, a rare book room, two multimedia classrooms, the newest technology and online legal research tools, more than 340,000 volumes, and an array of legal documents from the United Nations, you will be within arm's length of any resource you need to achieve success. In addition, the law library's videoconferencing center allows St. Mary's students to engage in legal discourse with students at other schools and in other countries, a powerful resource for our international studies programs.
Law Classroom Building and Moot Courtroom
The contemporary interior of this building, adjacent to the law school courtyard, provides you with the ideal setting for your scholarly pursuits. With four attractive, amphitheater-style classrooms, and walls that retract electronically to form a large auditorium, you will find that the Law Classroom Building adapts to the needs of students—whether for small classes, lectures, or symposia. This building also houses St. Mary's Moot Court, a model courtroom that currently replicates those you would expect to find at the highest levels of professional practice. However, in St. Mary's continuing pursuit of excellence, it is in the process of being restored and remodeled to include the technological advancements necessary to equip St. Mary's students with the skills and experience to deliver premium performance in any courtroom of the future. The Moot Court hosts visitors and moot court competitions every year.
At St. Mary's, we measure our success by the achievements of our students and graduates. As such, we place a significant emphasis on providing our students with the highest quality career services, assistance, and programs. Whether they are pursuing a career in law, business, politics, or any other professional field, students benefit from one-to-one guidance even from their first year on the St. Mary's University School of Law campus. As a result, we have a long and proud record of enabling motivated students to expand their professional limits.
The Career Services Office provides a wide array of resources for students, including online job and résumé banks, employer job postings, a weekly e-newsletter, job search strategy assistance, personal and professional strength assessments, career services programming handouts, and connections to clerkships, fellowships, associate positions, and other postgraduate opportunities. Twice each year, we host representatives from law firms, businesses, governments, and organizations who come to interview students on campus. We also collect and mail student résumés to other legal employers all over the United States.
Surrounded by the 135-acre campus and bustling activities of St. Mary's University—itself a top-ranked university by U.S. News & World Report—St. Mary's law students benefit from a wide range of resources provided by the University as a whole. They take pride in the university community and engage vigorously in supporting a dozen intercollegiate athletic programs, intramurals, and the Gold and Blue spirit that permeates the entire campus community. As a result, law students and faculty form an integral part of the university community. They share a mutual pursuit of excellence in the classroom and the application of their advanced skills for superior performance in the courtroom.
Although the St. Mary's student body is comprised of people of all ages and ethnicities at very different stages in life, they are uniquely unified in spirit. They form study groups together. They lean on and support each other. They debate with one another. They challenge each other's ideas and respect each other's perspectives. And they celebrate each other's accomplishments.
Southern Methodist University – Dedman School of Law
Hillcrest Ave. & Daniel Ave., TX 75275; 214-768-2621; law.smu.edu
The Dedman School of Law of Southern Methodist University was established in February 1925. The school is a member of the Association of American Law Schools and is approved by the Section of Legal Education and Admissions to the Bar of the American Bar Association.
J.D. Degree. The J.D. (Juris Doctor) is the first law degree obtained in three years of study. The primary purpose of the J.D. program is preparation for the practice of law, private or public. The curriculum combines training in the science and method of law, knowledge of the substance and procedure of law, understanding of the role of law in society, and practical experience in handling professional problems. It also explores the responsibility of lawyers and their relations to other segments of society.
Most courses are national or international in scope, although the emphasis on Texas law is available for those who plan to practice in Texas.
In addition to formal academic study, the school sponsors several clinical programs that provide students with an opportunity to earn academic credit while engaging in the actual practice of law. For this work, the school offers secretaries and offices conveniently located on the law school campus. Clinic students also attend classes dealing with techniques of the practice of law. This work is open to second-and third-year students.Read More
Many graduates choose to practice in the Southwest, but 8,000 living S.M.U. School of Law graduates is found in all 50 states, the District of Columbia, and more than 60 foreign countries. Similarly, although most students come from the Southwest, students are enrolled from all parts of the country.
J.D./M.B.A. Program. The School of Law and the Graduate Division of the Edwin L. Cox School of Business offer a joint program leading to the J.D. and the M.B.A. (Master of Business Administration) in four and one-half years. Students must be admitted to both programs separately. The joint program is designed to prepare students for law practice with a business emphasis or business careers with a legal focus.
J.D./M.A. in Economics Program. This program allows for joint study in law and economics following the first year of required legal study. Students must be admitted to both programs separately.
Advanced Degrees. Approximately 50 full-time and 30 part-time students are enrolled in advanced degrees:
The LL.M. (Taxation) and LL.M. (General) degrees for U.S. law-trained graduates
The LL.M. (Comparative and International Law) degree for non-U.S. trained law graduates
The S.J.D. advanced research degree for both U.S. and non-U.S. law-trained graduates
Non-Degree Enrollment and Auditing. Attorneys holding valid U.S. law licenses or graduates from ABA-approved law schools may enroll in or audit courses offered at the law school on a space available basis.
The Law School Quadrangle, a four-building complex, occupies six acres on the northwest corner of the S.M.U. Campus. Storey Hall houses administrative offices, a faculty library and offices, and clinical and other facilities. Florence Hall contains class and seminar rooms and a courtroom. Carr Collins Jr. Hall, completely remodeled in 1994, has student services offices, student lounges, and specially equipped state-of-the-art seminar rooms. Underwood Law Library, completed in 1970 and partially renovated in 1993, 1994, and 1995, contains open stacks for its collection, computer facilities, carrels, and comfortable seating for all students. Consistent with the entire S.M.U. Campus, the buildings are modified Georgian architecture. Student housing is available on campus in areas close to the Quadrangle.
Participation in the legal profession requires knowledge and skill in discovering and manipulating information. Familiarity with the materials and services of a law library is essential to effective performance as a law student and attorney.
The Underwood Law Library, an open-stack library for students containing more than 440,000 volumes, is one of the significant legal information resources in the United States. American legal materials, federal and state, include constitutions, legislative compilations, administrative regulations, and the reported decisions of appellate courts of all jurisdictions. The treatise holdings cover all areas of the law with particular strength in corporate, securities, and tax matters. Periodical titles, large numbers of Texas and United States government documents, appellate papers for cases in the Texas Supreme Court and the United States in microforms, and all related digests, citators, encyclopedias, and indices round out a comprehensive current information resource.
The collection includes primary source material, treatises, and journals from Great Britain and the Commonwealth of Nations and selected jurisdictions from Western Europe, Latin America, and Asia.
International law materials are a vital resource that includes documentation from the United Nations and relevant publications from several other international organizations.
The library also houses a student computing area and classroom, with access to word processing, the Internet, electronic mail, and programmed legal exercises.
Students are expected to conduct themselves as prospective members of the legal profession. A Student Code of Professional Responsibility, which was drafted by a student/faculty committee, approved by the faculty, and ratified by the student body, is in effect. By enrolling in the school, students are deemed to have notice of the code's contents and, therefore should familiarize themselves with its standards and disciplinary procedures. Enrollment in the University constitutes a declaration of compliance with all University rules and regulations.
Full-time students may not work more than 20 hours per week during the academic year. Violating this A.B.A. standard may subject a student to penalties under the Code of Professional Responsibility.
Students are not permitted, without the written consent of the dean, either individually or collectively, to use the University's name or the School of Law in any activity outside the regular work of the school.
Southern Methodist University does not discriminate on the basis of race, color, religion, national or ethnic origin, sex, age, disability, or veteran status. The Director of Institutional Access and Equity has been designated to handle inquiries regarding nondiscrimination policies and may be contacted at Southern Methodist University, Dallas, Texas 75275, 214-768-3601. Further, the Office of Career Services is available only to employers who sign a statement of compliance with nondiscriminatory practices in hiring as defined by the AALS.
The School of Law established its graduate degree programs in 1950. They are intended to enhance careers in the private practice of law, teaching, and in public service by providing the opportunity for graduate-level education and training. The programs are designed to increase the student's understanding of legal theory and policies, broaden the student's legal horizons, and encourage the development of legal research and writing skills.
The Master of Laws degree program is open to lawyers who are graduates of approved law schools and whose academic and professional records indicate a likelihood of successful graduate legal study. While most classes are scheduled during the day, selected courses (primarily in the tax, business, and international law fields) may be offered in the early morning and the evening.
University of Texas At Austin School of Law
727 East Dean Keeton Street, Austin TX 78705; 512-232-1101; utexas.edu/law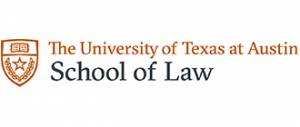 Founded in 1883, UT is one of the oldest law schools in the country, and it is one of the best. Our faculty includes many of the nation's finest scholars and teachers. Its commitment to scholarship is evidenced by numerous awards and honors bestowed on our faculty. Its dedication to teaching is unsurpassed. Five faculty members have been elected to the Academy of Distinguished Teachers. The Law School is home to the Massey Teaching Excellence Award, one of the nation's premier teaching awards.
Our students come from around the nation and the world. They are an immensely talented and energetic group that brings a diversity of backgrounds and experiences to the Law School. A dozen student-run journals and more than forty student-run organizations testify to our students' wide-ranging interests and talents. Our alums, nearly 20,000 strong, live in 49 states and 52 countries. They hold positions of leadership in government, business, and their communities. They honor the Law School with enthusiastic and loyal support that is unique among public law schools, which adds immeasurably to the life of the Law School.
The Law School is a place of extraordinary energy and vitality. And perhaps best of all, it is located in Austin, Texas, a vibrant community of scholars, government officials, lawyers, artists, athletes, and students. Our spacious law school campus allows our community to see each other regularly, debate ideas, learn what is happening at our different centers, and socialize.Read More
The Law School maintains one of the wealthiest academic programs of any law school in the country. Such a wide array of courses can not be matched at schools with smaller faculties or at schools with less intellectual and philosophical diversity. Additionally, students can take advantage of the diverse opportunities for studying abroad through exchanges or internships.
Full-time law professors teach our first-year program, with few exceptions. First-year classes include Criminal Law, Civil Procedure, Property, Contracts, Torts, Constitutional Law I, Legal Research and Writing, and an elective. The first-year class is divided into small sections, usually taught by a regular faculty member.
Second- and third-year students fill their schedule with electives and three required courses: Professional Responsibility, Constitutional Law II, and a writing seminar. UT Law offers many elective courses and workshops of varying class sizes, with some classes having as few as seven students. Award-winning clinical programs in the public interest, immigration, children's rights, mental health, criminal law, housing, and trial advocacy allow students to work on cases with supervision and to have some of the typically most rewarding experiences at Law School.
Students can also take advantage of the non-law faculty of UT-Austin, one of the nation's top 15 research universities. The UT-Austin faculty includes 2 Nobel Prize winners and more than 30 American Academy of Arts and Sciences Fellows.
The Law School has an extensive clinical education program that provides opportunities for students to integrate substantive law, theory, strategy, and skills by working on legal issues in natural world settings. These experience-based clinical courses aim to build a bridge between the classroom and the practice of law. Thirteen clinics cover a range of legal issues, and seven internship courses are in non-profit organizations, the legislature, government agencies, and courts.
Clinical courses are educationally valuable both to students interested in litigation and to those interested in business and transactional practice. The intensive nature of clinical work helps develop in-depth analytical and advocacy skills. It offers hands-on experience in factual investigation, research and writing, case theory, problem-solving, client relations, and professional responsibility. Participating students gain valuable work experience through regular interaction with attorneys, judges, and other professionals. Students also often have the opportunity to assist needy clients and communities.
Students in clinics represent clients directly during the preparation, trial, and appeal of cases in litigation or law-related business transactions and projects. Faculty members closely supervise clinic students. Interns examine the lawyering and judicial processes while working outside the law school under the close supervision of experienced attorneys or judges.
The University of Texas School of Law has long had one of the outstanding faculties in the nation, both in terms of the scholarly distinction of the faculty members and their success in the classroom. Giants of twentieth-century law like Leon Green, '15, W. Page Keeton, '31, Charles Tilford McCormick, and Charles Allan Wright spent decades on the Texas faculty and, in the process, transformed the school from a regional powerhouse into one of the nation's elite law schools.
The tradition of academic excellence continues today. A recent study published in Science Watch (2003) ranked Texas Law faculty fifth in the nation for scholarly impact. A 1996 Chicago-Kent Law Review study found that articles by Texas faculty were cited more often by the courts than any other law faculty in the nation. More than a third of the faculty have been elected to the American Law Institute (one of the nation's highest proportions of faculty membership). Texas is one of only nine law schools with at least four faculty elected to the American Academy of Arts and Sciences, the nation's most prestigious learned society. Another faculty member was elected to the British Academy.
National surveys of law student satisfaction with teaching conducted by The Princeton Review have named Texas one of the top ten teaching faculties in the United States for eight years, even ranking Texas first year. Of the nation's top law schools, only Texas and the University of Chicago Law School have consistently enjoyed high teaching marks.
Texas enjoys a leadership position in many areas of legal study. The breadth and depth of offerings in several places – constitutional law, environmental law, wills, estates, admiralty and maritime law, torts and product liability, labor law, jurisprudence, and philosophy, among others – is matched by few if any schools in the country.
We encourage students to become stronger legal writers by actively participating in their writing process. The Writing Center does not guarantee better grades. Nor do we offer proofreading or editing services or assist in analyzing substantive legal issues. Instead, we advise style, mechanics, and argument structure, writing for particular audiences, and choosing rhetorical strategies.
The Law School Writing Center provides students with free individualized, professional writing help. Please read the frequently asked questions and feel free to contact the writing consultant if you need additional information about this service.
The Tarlton Law Library of the Joseph J. Jamail Center for Legal Research is the seventh-largest academic law library in the United States and the finest legal research center in the Southwest. It houses working collections from many other countries, with particular strength in primary legal materials from Latin America and Western European nations, as well as a full depository for European Union documents and United Nations publications. The library receives more than 8,600 periodicals, including at least one copy of every American law review. A suite of rooms in the Law Library is allocated to rare books, manuscripts, law school archives, and special collections of materials ranging from a fifteenth-century Roman law codex to papers of former U.S Supreme Court Justice Tom C. Clark. The library also has multiple sets of the most frequently used reporters, statutes, and treatises to meet the demands of an extensive faculty and student body. And according to recent Research Libraries Group (RLG) statistics, the UT Law Library is the largest net lender of all member law libraries. This membership includes institutions such as Harvard and Yale.
Law students may use the center's personal computers, Ethernet, and wireless connections. In addition, the library offers law students access to LEXIS-NEXIS and WESTLAW and various other electronic databases and information services. Special facilities and equipment, including Dragon Dictate voice-recognition software, are provided for use by law students with special needs.
The University of Texas School of Law has outstanding Information and Educational Technology departments and support. We strive to maintain a "state-of-the-art" legal learning environment. "Blackboard" is available for all classes and student organizations, and we will soon have multimedia in every classroom. The Law School also houses two working courtrooms, which are set up to deal with today's pioneering electronic trial needs.
Discover the complete wireless internet access throughout the law school and many wired public access points. The Tarlton Law Library maintains a loan program for laptops, batteries, and wireless network cards. The Law Library also houses our Computer Learning Center (computer lab), open until midnight, and houses over 80 desktop computers, printing facilities, a classroom for hands-on instruction, and a Help Desk.
Other advantages of being located at the University of Texas at Austin campus include:
Online personal storage and web space.
Discounts through the Campus Computing Store.
The vast computing resources at one of the most prominent universities in the country.
UT's Bevoware is available to all students and is a collection of free software, including Symantec Anti-Virus and Firewall, email, FTP and browser clients, and various other student software needs.
But Austin is more significant than its natural and artistic assets. An emphasis on education has made Austin one of the most highly educated cities in the nation. This environment has attracted numerous technology-based firms into the Austin area and has propelled Austin into its position as one of the fastest-growing cities in America.
In 2003 Forbes magazine ranked Austin as one of the best cities in America for business and careers. The New York Times wrote: "Austin is a problematic place to categorize the least Texas and most Texan of cities.
A UT Law degree opens doors at the most venerable firms in the nation are valued in the chambers of the highest courts in the land, and is an asset to many of the nation's best and brightest public interest lawyers and academics. Our goal at the Career Services Office (CSO) is to assist students in their self-directed career searches by informing them of career options and job search strategies and connecting them with potential employers. We provide career counseling, assistance with résumés and mock interviews, an extensive resource library, and numerous programs throughout the year, including on-campus interviews and off-campus recruitment opportunities, receptions, panel discussions, and workshops designed to allow students to network with employers and to help narrow their areas of interest. Additionally, our famous online job bank lists clerkships,
fellowships, and part-time and postgraduate opportunities throughout Texas and the world.
Texas provides more extensive support and counseling for students planning to pursue careers in law teaching than any other school in the nation. The Web site, prepared by UT faculty, "Information and Advice for Students Interested in Teaching Law," is now the first port of call for students at the nation's other leading law schools. In addition, the faculty advisor for persons interested in teaching law works closely with students and alums in helping them prepare for the academic market and aggressively marketing UT candidates to hire law schools nationwide. In the last decade, UT graduates have accepted tenure-track positions in the law schools at Case Western, NYU, Ohio State, Southern Methodist, Tulane, and the Universities of Arizona at Tucson, Cincinnati, Florida, at Gainesville (two), Houston, Michigan at Ann Arbor, Mississippi and Nevada, as well as many other places.